LED Light Box provide great solutions to enhance your image. These are high resolution dye sublimated fabric graphics with a thin silicone perimeter that inserts into the groove of an aluminum frame, resulting in a seamless, luxurious appearance.
Benefits of LED Light Box Include
Fast and easy graphic changes

Non-reflective texture and sound absorbing

Frame-less look with no visible sew lines

Providing not just graphics, but great ambiance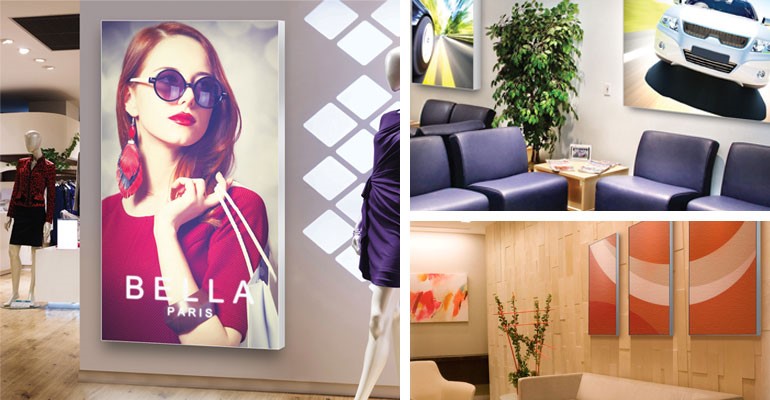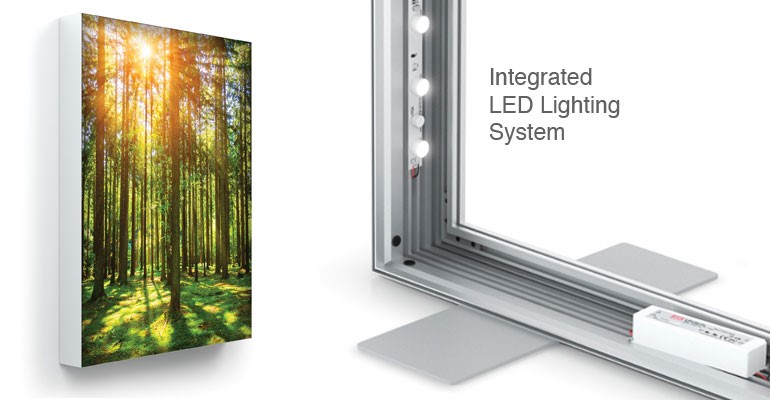 LED Frameless Fabric Light Boxes are available in three options, Side-lit, Back-lit and Ultra Thin Back-lit.  The Frameless Fabric Light Box is available for single or double sided fabric graphics.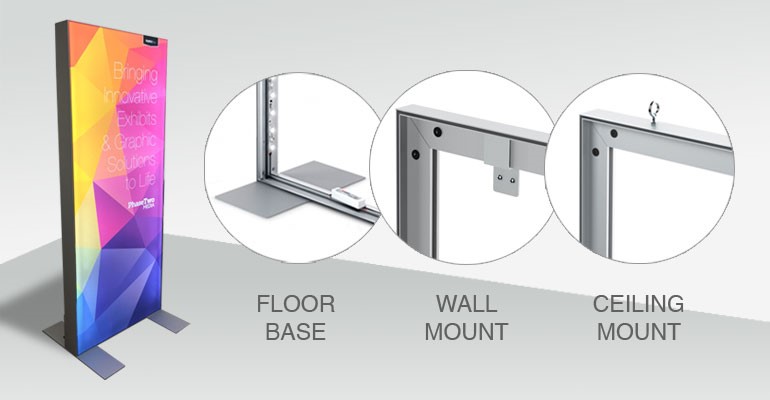 LED Frameless Fabric Light Box can be custom made to virtually any size and thickness to suit your needs. This display can be free standing, mounted to a wall or suspended from the ceiling.
LED Light Box For Different Environment
Retail – Tradeshows & Events – Commercial Use
Our LED Light-Box Displays are versatile enough to support, brand messages tastefully, with impact and are an eye catching and cost effective way of creating the right environment for your brand promotion. Create the look you want this season and know next season's look requires just a simple easy graphic change.
Our LED Light-Box are fast to set up and take down and have low transportation costs. They are terrific aesthetics and full of impact. Your next trade-show promotion is just a simple graphic change away. Hardware can be used repeatedly with new graphics to ensure your presentations stay fresh and exciting.
Our LED Light-Box are great for small or large murals and provide a frame-less look with no visible sewing lines. They are great for small offices or large facilities and have an eye catching appeal. With a stunning visual impact, our FABRIC Flex Displays are great for places like theaters, showrooms, restaurants, lobbies, offices meeting rooms and more!