Full Vehicle Wrap
We offer full coverage, partial and 1/4 wraps on almost any type of vehicle. No matter what your budget is, we can provide you with the right wrap to advertise your business.
All of our vehicle graphics are made using high quality vinyl materials including 3M, Oracal or Avery brand and are installed professionally by our graphics team.
3/4 Vehicle Wrap
Vehicle wraps are becoming the most effective way to get your business recognized. Our professionally designed vehicle wraps guarantee that your business will get noticed and be remembered.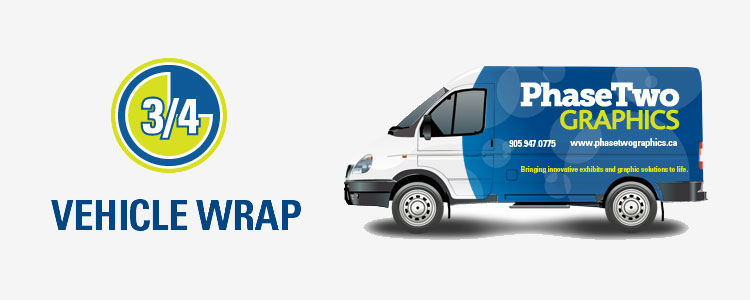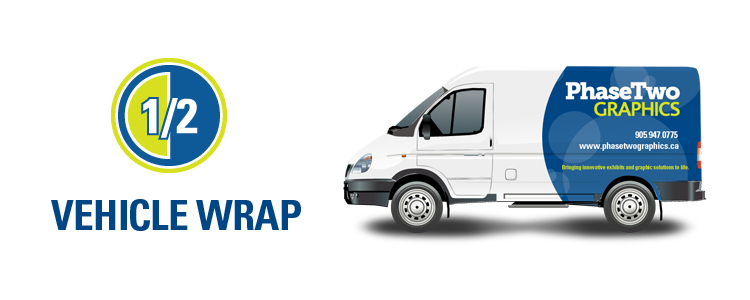 1/2 Vehicle Wrap
Our 1/2 wraps are very popular to many of our clients. Depending on your particular needs and requirements, we can design a 1/2 wrap that can deliver great results just as a full wrap would. Get in touch with us to find out all of the options available.
1/4 Vehicle Wrap
Our 1/4 wraps are great for those who are looking for the simplicity but still want to be noticed. This is a very cost effective way to advertise. We always make sure to discuss your budget with you and find what kind of wrap is best for your business.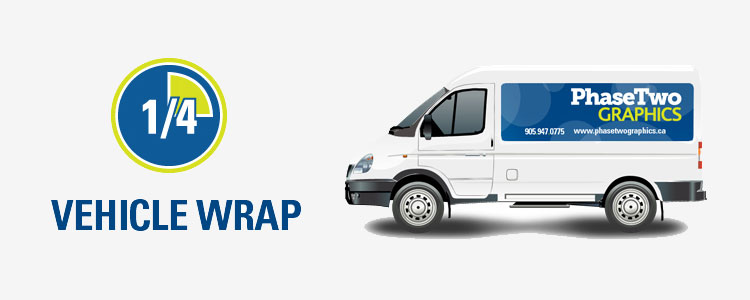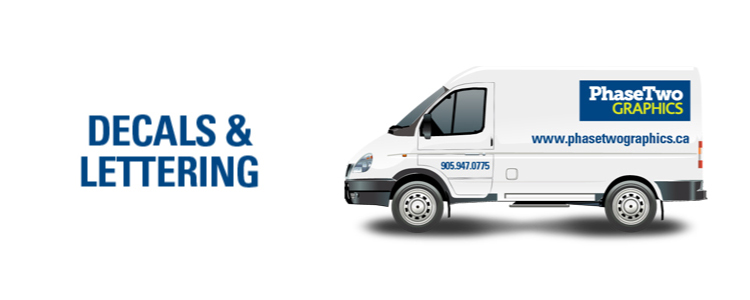 Decals & Lettering
Decals & Lettering for your vehicle can have a great impact. Depending on your industry or requirements, the use of a simple logo and text graphics may be exactly what does the job. Talk to us and we will help you figure out what will be the right option for you.