Decorative window decals and graphics are a great way to add interest and attract attention to glass.
There are hundreds of window decal products available and the correct product will depend on the design and purpose. Two main questions to be asked before choosing the right option: how long your window graphics will need to last? and if the design will be seen from both sides?.
Window decals are made of vinyl film materials and can be printed or cut shape to create amazing effects. We offer full colour high-resolution graphics, including white ink. Some decals can provide a level of privacy providing a cloudy effect, while others are totally clear like glass. Some window graphics can only be seen from one side, and others block out 100% of light. Solar Control and Safety Security solutions are among other alternatives within our rage of window film products.
Here below we offer an overview of the most popular vinyl film products, along to some of the more unusual ones.
Materials We Offer for Window Decals & Graphics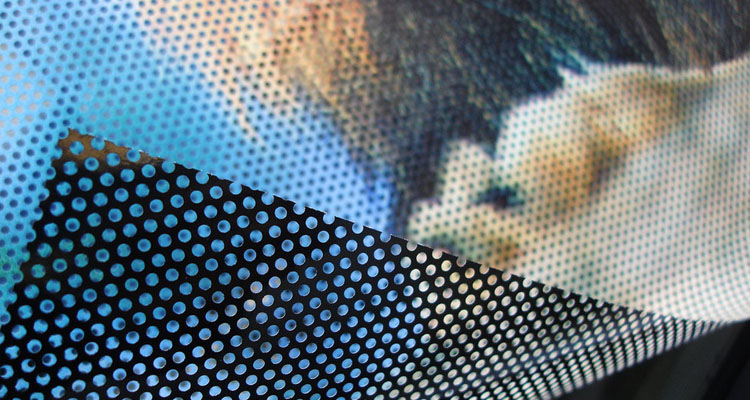 See Through Window Graphics
Our see through window graphics or perforated films can be installed on the internal or exterior face of the glass. Some situations makes internal installation simply impossible, then we look for a an product option that is suitable for external installation.
Clear Window Film
Optically clear window decals is 100% clear film that when applied, is invisible unless printed. This is a great substrate for very intricate designs that cannot be cut to shape out of vinyl or in locations where graphics might be picked off. We can print the graphics with white ink at back to give the colours real pop or we can double-strike the design for colour depth.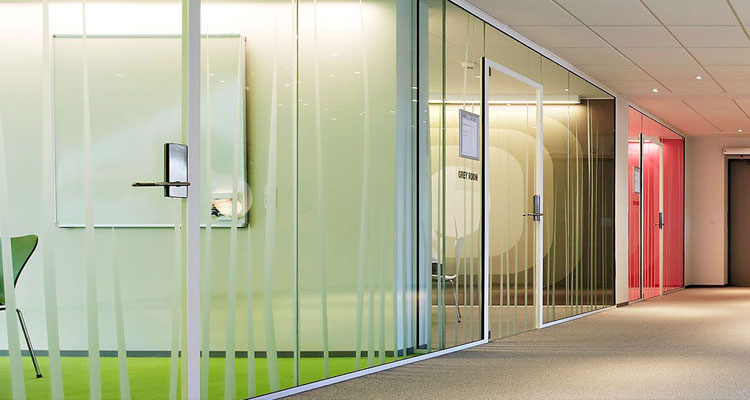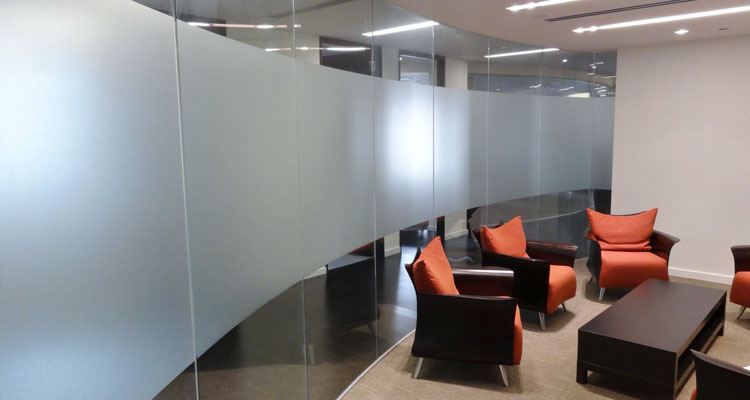 Frosted Window Decals
Frosted window decals has become one of the most popular contemporary interior design solutions. A durable, professional standard window film will give your glass the appearance of sandblasted or etched glass.
Easy Apply Film
There are a variety of systems that enable a window film to be applied easily without the use of a professional installation team. Some use static-cling or a tight pattern of adhesive dots to reduce potential bubbling which make it easier to install. This is ideal for temporary window display whether they are cut-to-shape marketing messages or full window graphics.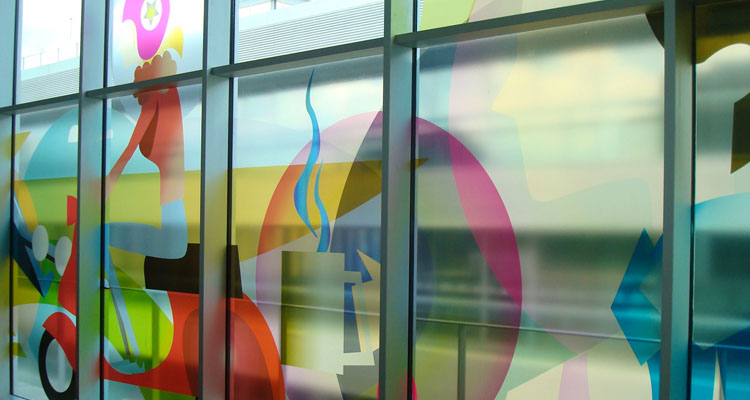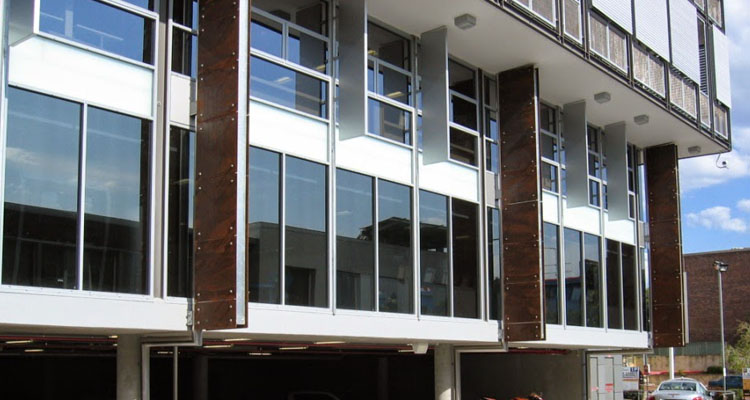 Solar Control Window Films
Solar control window films heat levels and glare. They are available in lots of different tints, opacities and levels of reflective qualities. Many of the films available on the market will filter out virtually all UV rays and will protect fabrics and furnishings. Solar films are great for daytime privacy or hiding untidy store rooms, but will still allow light into the room.
Adhesive Vinyl
With lots of vinyls available on the market in hundred of colours, these can be treated with a range of laminates such as textured, gloss, satin, anti-graffiti (for a white-board effect) and anti-scuff. These can be printed and cut to any shape to cover small areas or simply fill an entire wall. With many options to choose from, we can recommend one to suit the life of your project. Get in touch and we can discuss the best solution for your requirements.